President
Sandy serves as President of Meetings & Events USA (M&E). One of her major goals is to develop and foster relationships with clients as it is her belief that through seeking to understand the deeper vision of a meeting or event, going beyond the how and why, exceptional results occur.  Also, as a twenty five-year veteran in the professional meetings industry, she feels it is her responsibility to develop and foster education and learning through participation in the hospitality industry community and associated organizations.
Prior to joining and eventually helming Meetings & Events USA, Sandy worked at SmithBucklin, the world's largest association management firm coordinating conferences and trade shows across the country for groups ranging from 25 to 50,000 attendees. Working with organizations ranging from The Society of Gynecological Oncologists to the Special Interest Group on Computer Graphics, she was exposed to every aspect of meeting management from budget creation and management to facilitating strategic planning through the merger of two organizations to coordinating housing for 25,000 individuals as a city-wide convention.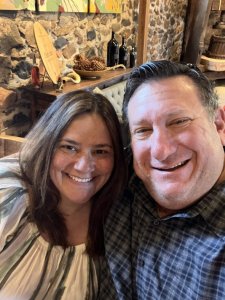 With this strong meeting management foundation firmly in place, Sandy moved from the large management firm to a small struggling firm with the intention of using her expertise to lead the firm into a new way of doing business. Originally established in 1995, Meetings & Events USA began as a local destination management company and under Sandy's management has since grown to a full- service meeting and event management firm with worldwide scope and experience managing over $10 million dollars in meeting budgets.
A graduate of Aurora University, Sandy earned her bachelor's degree in Recreation Administration Program Management and continues her education through PCMA's Executive Edge program at Northwestern University.
Sandy is active in several industry organizations including the Professional Convention Management Association (PCMA) and Association Forum of Chicagoland. She earned her Certified Meeting Professional (CMP) designation in 2002 from the Convention Industry Council and currently serves on the board of directors of the Greater Midwest Chapter of PCMA. She regularly speaks on various industry topics from industry trends, strategic meeting management and hosting innovative meetings. In 2012 she was awarded the prestigious President's Award from the Greater Midwest Chapter of PCMA in recognition of her significant contributions to the organization and industry.